Looking for the best place to collect descriptions of the various activities we deal with, I decided to create this corporate blog to describe who we are and what we do through our notes. An informal space not addressed to experts in the sector, but to those who would like to get a general idea. A room for:
COLLECT THE ANSWERS TO THE QUESTIONS I RECEIVE MOST FREQUENTLY
In a working world where the professions are so sectorial and specialized; I often explain some typical computer graphics concepts to clients and colleagues in related sectors.
TALK ABOUT GRAPHICS WITH INFORMATIVE CONTENT
We like to do it, we want to talk about it. We are hoping to offer (or even receive) some advice and share some ideas.
TELLING THE STORY OF ARTIF
To put our face to it, and offer information about our work and how we work, giving a more discursive voice to talk about our experience, know-how, training and skills.
SHORTEN THE DISTANCES WITH THE USER
In the pages of a site or in social networks it isn't easy to start a dialogue; the blog wants to be that intermediate step between the navigation of the pages of the site and the first email requesting information.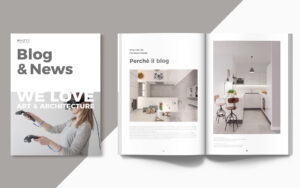 Hoping to start some exciting chat, stay tuned for the next articles.
See you next time